Waste PE Film Recycling and Washing Machine
Views:1343 Author:Site Editor Publish Time: 2018-01-25 Origin:Site
In 2018, China has banned the import of waste plastics. Your business opportunities have come. Seize the opportunity, become a rich man, come to Suzhou Caivi plastic machinery.
Caivi Plastic Machinery is a professional manufacturer of plastic machinery in China. The plastic recycle line and plastic pipe production line are all the key products of our company. Now let me introduce the waste PE film recycling and washing machine for you.
PE film washing line can be used to make granules from recycling waste and dirty PE, PP, LDPE, PS, HDPE material and etc. This machine can work automatically, and it only need two or three people operate easily. It has high capacity , low energy consumption, effective design and so on .
In order to improve capacity and quality of the final product, we can change the technological process according to the requirement of different material.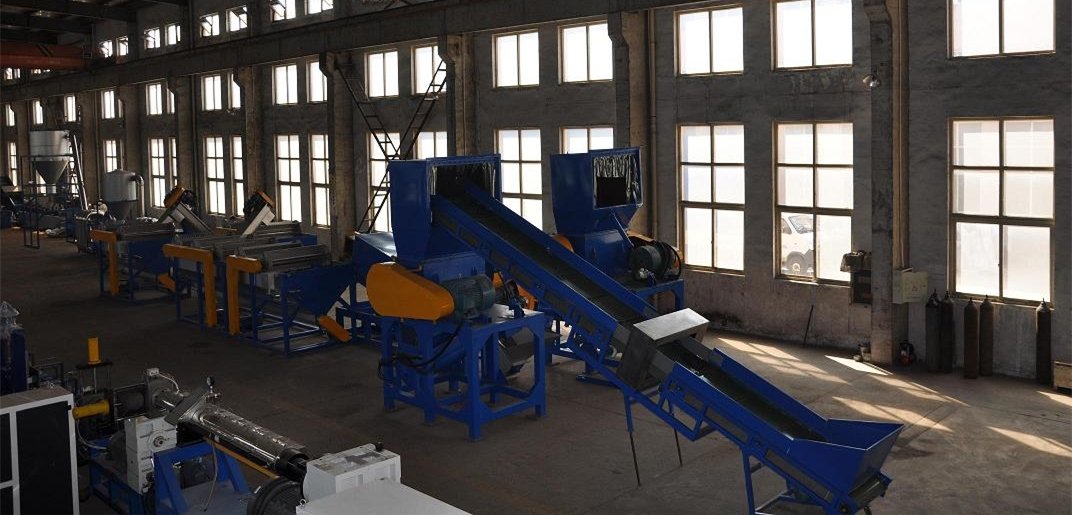 The PE film washing machine consists of several parts, such as crusher, friction washing machine, cold & hot washing system, drying machine or dewatering maching, packing system and etc.
Its Process flow is as follows:
Belt conveyor 1 → Belt conveyor 2 → Crusher 1 → Crusher 2 → Friction washing machine 1 → Friction washing machine 2 → Rinsing tank → Screw lifter → High speed friction washing machine → Screw lifter → Dewatering machine/Drying machine → Blower dryness system → Storage hopper → Finished product packing

Our factory is near Shanghai, about 2 hours,Welcome to visit us anytime! And, we hope to see you at Chinaplas 2018 in Shanghai with Booth: 6.1L79 (Hall H6.1)
If there is anything we can do for you,we shall be more than pleased to do so.
Please contact us by email: info@caivi-machine.com